How to save time and get happier clients in the process
As a web consultant (doing online marketing for clients) it can be tough juggling clients and finding the right balance between helping them with questions and doing the work they pay you to do.
A lot of times you end up doing all but the actual value creating work. When it's time to send the invoice, you might have a bad feeling about it.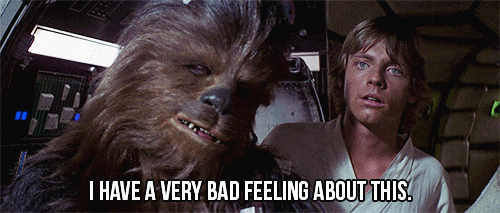 I know the feeling from my own client work. Maybe you do too?
The feeling of not delivering enough value. Maybe you used some of the client's billable hours on meetings, reporting, questions and all that surrounding stuff. If not, you used your own time.
Either way someone is paying. Not a great relationship and not very satisfying for you or the client (or your boss if you're working in an agency).
So what to do to get the relationship back in balance and making everybody happy?
There's a few important things to get in order:
Match expectations
Set goals
Set up a system to ensure work and communication work
Matching expectations
When I experience conflict with clients, it's often because of a mismatch in expectations. Not on purpose of course, but when you for example have set up an AdWords campaign 1000 times it's easy to forget, that it can be the first time a client gets it done.
They see the process one way and you another. Think about how much that can go wrong. Here's some questions a client can have in this example with AdWords:
When and how do I pay – and do I pay your or Google?
What am I actually paying for – your time vs ads?
When will I see results?
Can't I learn this and do it myself?
Where do I login to Google AdWords to keep an eye on expenses?
Is everything on track?
What is success for this?
The list goes on and on.
A lot of questions can be answered during the project startup, but what about questions or insecurities arising during the month or project? First thing first, you need to have the same idea of success before you start.
Set goals
I know this seems obvious but it isn't. Way too often work gets bogged down in technical talk and the process itself instead of looking at the end results.
When you set expectations with your client, make sure goals are a big part of it.
Try using SMART goals:
Specific – target a specific area for improvement
Measurable – quantify by choosing numbers
Agreed upon – specify who will do it
Realistic – state what results can realistically be achieved, given available resources
Time-related – specify when the result(s) can be achieved
By using SMART goals setting expectations will be easier.
Setting up a system
To make sure the client is happy AND understand the value you are creating you need to communicate (duh) – and not only when starting up or through a monthly invoice.
We keep in contact with our clients through different methods:
We use Podio as our customer relationship management software (CRM). Here we can schedule different interactions based on the needs, tasks and what our clients like.
We try to keep in person meetings at a minimum and use the phone or chat in Slack instead. Saves a lot of time and makes it easier to get to the point.
We send reports once a month to our subscription based clients (primary clients we help with Google AdWords and Facebook ads).
The biggest enemy in reporting is the bloated report. It takes too much time to make and clients don't look at it.
Even if the client looks at the report, they wouldn't see the value created, because they get too much information. TMI as the kids say.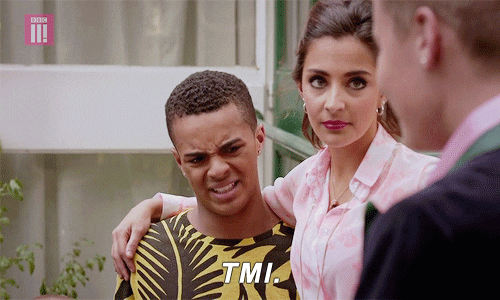 TMI is used to describe a bloated report, right?
You need a system to make sure everything is on track – and that's why we made Mimer Metrics.
In our agency we wanted to eliminate the extra time spent on reporting and "hand holding". We used to spend hours on end sending data and showing our progress with custom reports for each client made every month.
A lot of times the reports didn't even get read. It was clear whenever a client would ask questions that were already answered in the report.
Very frustrating and it was taking valuable time away from the actual work that they expected and paid for.
Now with a contact schedule and automated reporting, we have better time for each client and they are happier knowing what to expect and how to measure the results we give through the SMART goals.